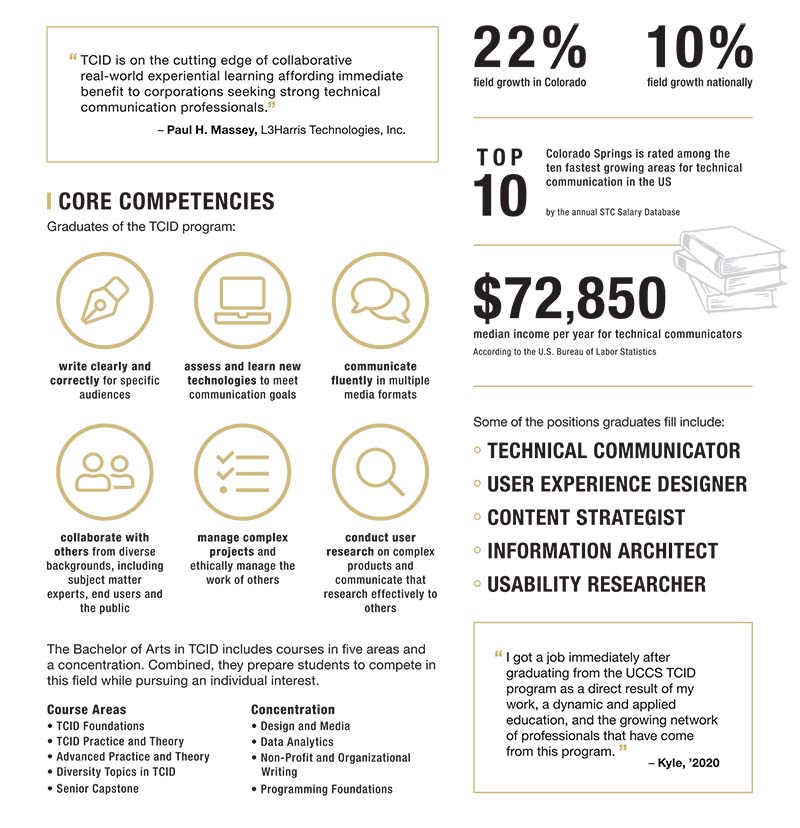 TCID is a versatile field allowing professionals to move in several directions, including technical writing, usability and user experience, web creation, instructional design, editing, journalism, non-profit writing, medical writing and information design.

It is a discipline that puts people first, providing access to information and technology and adapting technologies to people's needs.

TCID is a "STEM adjacent" discipline, providing a path for students interested in a career in technology who prefer writing, information, and user experience to math and science.